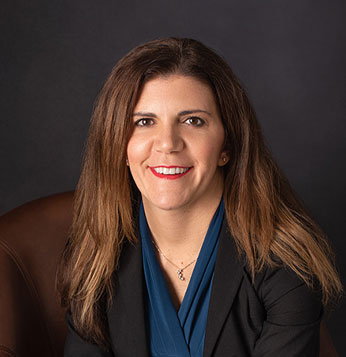 Marian C. Drenth
Partner
Marian Drenth concentrates her practice in civil litigation with an emphasis in health care litigation and professional liability defense. She holds an AV® Peer Review Rating from Martindale-Hubbell, its highest rating for ethics and legal ability. Ms. Drenth's practice also includes employment law and general liability. Her experience includes representing clients through Indiana's Medical Review Panel Process, mediation and through trial. Ms. Drenth has successfully defended clients in over thirty (30) jury trials, many as first chair, in matters involving general negligence and medical malpractice claims. These matters include successfully defending physicians, hospitals and health care providers in a variety of cases. Through her experience, Ms. Drenth is able to offer her clients a well-rounded defense that includes not only thorough trial preparation, but also preventative counseling. Ms. Drenth speaks at in-house seminars for health care providers including hospitals, regarding preventative tools to assist in risk management. In addition to her health law practice, Ms. Drenth represents professionals in a variety of actions including legal malpractice and accounting matters. In addition, Ms. Drenth represents clients in employment law matters. Her experience includes counseling and assisting clients with employment law issues, including ADA, FMLA and claims before the EEOC. In 2019 and 2020, Ms. Drenth was recognized as an Indiana Super Lawyer in the area of professional liability.
Marian Drenth was recently accepted into the American Board of Trial Advocates (ABOTA) and the Indiana Chapter of ABOTA. ABOTA is a prestigious invitation-only group that dedicates itself to the preservation and promotion of the Seventh Amendment, which guarantees the right to civil jury trials.
Ms. Drenth is a member of the Indiana State Bar Association, the Porter County Inns of Court, and Defense Trial Counsel of Indiana (DTCI). Ms. Drenth currently serves on the Board of Directors for DTCI and as a liaison for the Health Care Law Section. Before serving on the Board of Directors for DTCI, she served as Vice Chair of the Health Care Law Section. Ms. Drenth is also a Fellow of the American Bar Foundation. The American Bar Foundation is an organization of lawyers, judges, law faculty and legal scholars who have been elected by their peers to become members of The Fellows because of their outstanding achievements in the legal profession. Membership in The Fellows is limited to one third of one percent of the lawyers in America. She served as a board member of Porter County Inns of Court from 2006 – 2010 and was president of the Porter County Inns of Court from June 2009 – June 2010. During her term on the board, the Porter County Inns of Court was awarded the 2009 Circle of Excellence Distinction from the American Inns of Court, an honor awarded to only a select few.